Every October, participating downtown Maple Ridge businesses host boxes to accept both non-perishable and monetary donations for the Friends In Need Food Bank!
Sept. 30 to Oct. 31, 2022
List of participating businesses can be found here.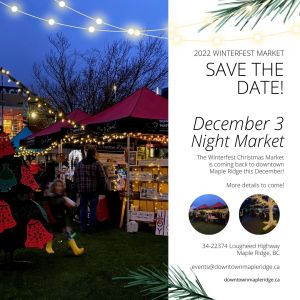 The Winterfest Christmas Market is coming back to downtown Maple Ridge this December!
Like to be a vendor? DOWNLOAD the application form here.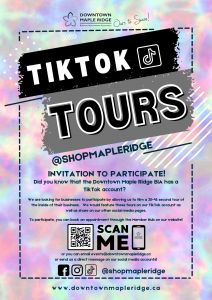 We are looking for businesses to participate in a Tik Tok movie - a 30-45 second tour of your business.
Get Schooled Unscramble Winners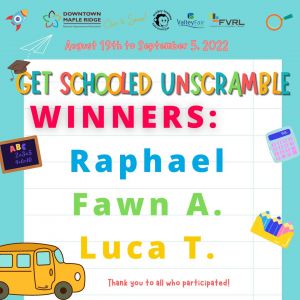 Thank you to all who participated! We have finally contacted our winners and we were overwhelmed with entries from all the ballot box locations! Both our unscramble challenges have been a fun way for our community & local families to discover & enjoy a little downtown time!
Summer Lunchtime Concerts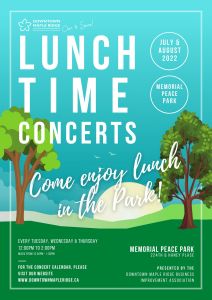 What a fun summer we had with local musicians!  A huge thank you to everyone who came out to support and enjoy  Derek Burnett, Michael Edward Babor, Kylene, Matt & Nicolette, Charm, Greg Smith, Robert Cockroft, & BBKate for all your time, and sharing your talent with us!
Looking forward to next summer!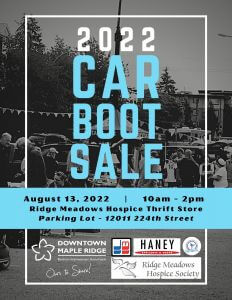 The wildly popular Car Boot Sale at Ridge Meadows Hospice Thrift Store is back!
August 13th from 10am to 2pm!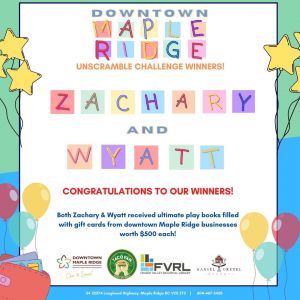 Thank you to all who participated in the Spring Break Unscramble Challenge in downtown Maple Ridge! We hope you had as much fun as we did organizing this activity to discover downtown!